December 1, 2016
Congratulations Willie Brake for Winning the 2016 NEIdeals Contest!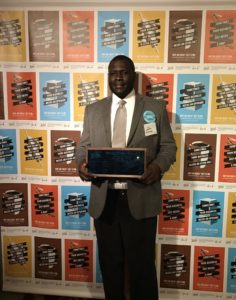 Recently, a USBLN Certified DOBE® All About Technology won one of 30 coveted spots in the 2016 NEIdeas Contest, which awards ideas for business growth. Willie Brake, Owner of All About Technology is a Detroit based Minority and Disabled-Owned Business, which offers professional computer sales, service, training and upgrades.
Winning this award will allow Willie to train employees, so All About Technology can become Detroit's first and only certified Minority & Disabled-Owned Apple Authorized Service Provider.
You can read more about this award here: http://neideasdetroit.org/2016-10k-challenge-winners/all-about-technology/ . To learn more about All About Technology click here: http://all-about-technology.com