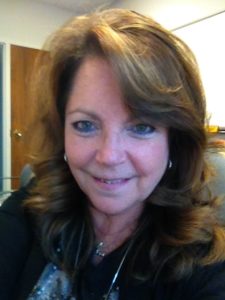 In the latter part of 2015, the Organizational Vibrancy Group in DuPont sent out an email to all employees asking if anyone had interest in forming a new ERG (Employee Resource Group) in support of employees with disabilities.  I decided to express interest and am now part of the core team that has worked to formally establish this network within DuPont.  In a meeting we had to obtain approval for our charter, I was asked why I had interest in this network.  In order to understand my interest, I needed to share my story.
At twelve years old, I was a very happy and healthy child.  I was blessed with wonderful parents and eight siblings.  I had a number of friends, played sports, and truly enjoyed life.  I woke up one morning in February, 1972 and it took everything in my power to just sit up in bed.  I had no idea what had happened overnight as I had gone to bed perfectly healthy and woke up in the morning to the realization that something was very wrong.  I screamed for my mom and dad, who both came running into my bedroom.  After a number of doctors' visits and a stay in the hospital, I was diagnosed with a chronic condition known as JRA or Juvenile Rheumatoid Arthritis.  As a twelve-year old, I had no idea the impact this disease would have on my body.  I also thought that arthritis was a disease that only older people got.  I soon found out that JRA is the most common type of arthritis in children under the age of 17.  It is an autoimmune disease that basically triggers your own immune system to attack your body – specifically your joints.  It causes persistent joint pain, swelling and stiffness.  Four weeks from my original diagnosis, my body had become an alien being to me.  I was placed in a rehabilitation center for a month.   My joints swelled tremendously, I needed a cane to walk and my face became so swollen from the steroids I was prescribed, I no longer recognized myself in the mirror.   I could no longer play sports or keep up with the activities of my friends and family.  Life threw me a curve ball and I had no idea how I was going to adapt to this change.  Physically and emotionally, I felt broken – until the night that changed my life forever.
It had been a few months since my diagnosis and I had gone to bed around 10:00 P.M.   I had been in bed for about ten minutes when the door to my bedroom opened.  The light in the hallway was still on and I could tell by the outline of the figure that it was my dad.  He walked quietly to my bed side and knelt down.  I could see that there were tears streaming down his cheeks.  It was the first time that I had ever seen him cry.  I never remember being so scared in all of my life.  I thought for sure that something had happened to my mom or one of my brothers or sisters.  I was shaking.  Somehow, I mustered the ability to ask him what was wrong.  He said, "Patty, I pray every night that God will take this from you and give it to me.  I know what you are going through is very hard for you.  This is going to impact your life, but I want you to focus on what you can do, not on what you can't do."  He then went on to say, "Whatever challenges you face, mom and I are going to be with you – every step of the way."  When I realized he was crying because of me, I was overcome by the realization of how much love a parent has for a child.  I had not recognized the impact of what I was going through had on my parents and my family.  From that moment on, I knew that no matter what challenges the future brought, I was going to be ok.  I knew I would draw strength from the love and support from my parents and my family.  I told my dad I loved him and that I was going to be ok.  Every day I think about the gift he gave me that night.  We all have choices to make every day and we can choose to be upset about our challenges or choose to make the most of the circumstances life brings.
Every person on this earth has challenges that they need to face, but the power that comes from the support of others can truly make a difference in one's life.   Subsequently, when I had the opportunity to be a part of this network, I thought about the positive impact this network could make for our employees and co-workers.  This is an opportunity to increase education and awareness and to learn from those who are dealing with or overcoming challenges every day.  It's a venue to improve diversity and inclusion and provide support to so many others.   It's a forum to build community and to educate others.   At the end of the day, this network for employees with disabilities and their allies will provide an opportunity for its members and allies to focus on abilities, awareness, education, contributions, and learnings.   I believe this will allow us to grow and provide positive support to each other in our work environment as well as in the challenges that come with being a human being on this earth.
Patty Lister
Industrial Relations Senior Consultant
DuPont