May 25, 2017
Thank You & Welcome to USBLN Board
Ann Andreosatos, VP Human Resources, New Chapter Inc. (Procter & Gamble) has served 7 years on the USBLN board. She was re-elected to the Board in 2012. Ann has provided immense guidance and direction to the USBLN and has encouraged the success of the Disability Supplier Diversity Program.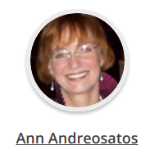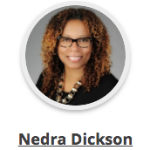 Nedra Dickson is the Global Supplier Diversity and Sustainability Lead for Accenture. Nedra has grown Accenture's Mentoring Program – Diverse Supplier Development Program (DSDP) in four geographies (US, Canada, UKI & South Africa). Nedra brings a wealth of experience for diversity and inclusion in the supply chain and the USBLN looks forward to having her on the USBLN Board.





5 Ways to Participate in Global Accessibility Awareness Day #GAAD
On May 17th, the USBLN will be celebrating Global Accessibility Awareness Day (GAAD). GAAD was established to create awareness and generate conversations about accessibility, specifically web accessibility, for people with disabilities. 

---


USBLN Facilitates Over 8,000 New Hires with Disabilities Through Going for the Gold Program
Through the Going for the Gold (GFG) program, the USBLN is aiding 20 Fortune and Global 500 companies achieve the "gold standard" in hiring and fully including individuals with disabilities in their workforces. 

---


Businesses Collaborate to Change the Unemployment Rate for People with Autism
This week, organizations across industries will gather at the third annual Autism at Work Summit, which will take place on Microsoft's Campus in Redmond, Washington, April 24-26, 2018.

---


2018 Annual Conference – Resources on Accommodations
For those conference attendees in need of medical equipment/scooters, etc. – The Cosmopolitan of Las Vegas has provided the names of several vendors whose information is included below. Of course, you are welcome to choose any vendor you prefer, we have provided these for convenience and this in no way serves as an endorsement. If […]

---


Get to know Chad Jerdee
As an amputee, I know what it feels like to be different and have people make assumptions about what I can and can't do. Disability inclusion is about overcoming those assumptions.

---