Disability Equality Index

Disability Equality Index (DEI) is a free benchmarking tool for USBLN partners that provides a confidential opportunity to receive an objective score on disability inclusion policies and practices. It's an aspirational, educational, recognition tool that helps identify opportunities for continued improvement and helps establish a reputation as an employer of choice. The DEI is a joint initiative with the American Association of People with Disabilities.
Companies can now register for the Disability Equality Index. Visit the DEI Website.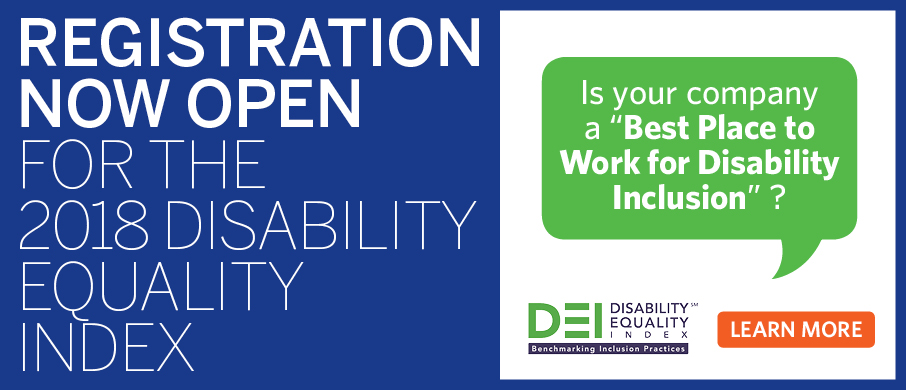 We value transparency, learn more about the DEI survey questions.