August 17, 2017
"Billion Dollar Roundtable" Now Includes LGBT, Disability, and Veteran-Owned Businesses in Corporate Supply Chains
Washington, DC – The National Gay & Lesbian Chamber of Commerce (NGLCC), the business voice of the LGBT community, and the USBLN (US Business Leadership Network), the disability inclusion business resource, are pleased to share that The Billion Dollar Roundtable voted to expand their criteria of diverse businesses counted toward a corporation's billion dollar supply chain spend on diverse-owned businesses to include: certified LGBT Business Enterprises (LGBTBEs), Disability-Owned Business Enterprises (DOBEs®), Service-Disabled Veteran Disability-Owned Business Enterprises (SDV-DOBE™) and Veteran-Disability Owned Business Enterprises (V-DOBEs™).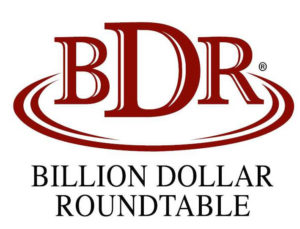 "The inclusion of LGBT, disability, and veteran-owned businesses into the Billion Dollar Roundtable reflects the national best practice in supplier diversity of including all communities at the table of opportunity," said NGLCC Co-Founder & President Justin Nelson. "In the United States, LGBT-owned businesses are creating tens of thousands of jobs and adding over $1.7 trillion to the economy, much of that due to inclusion in corporate supply chains.  We're proud to see our businesses included in the criteria that rewards corporate excellence in creating new opportunities for diverse-owned businesses to thrive."

The Billion Dollar Roundtable was created in 2001 to recognize and celebrate corporations that achieved spending of at least $1 billion with diverse suppliers. The BDR promotes and shares best practices in supply chain diversity excellence through the production of white papers, thought leadership, and annual meetings. The group encourages corporate entities to continue growing their supplier diversity programs by increasing commitment and spending levels each year.

"In a country where 1 in 5 Americans have a disability, corporations are realizing the importance of disability inclusion across the enterprise," said Jill Houghton, President and CEO of USBLN.  "People with disabilities are nearly twice as likely to be self-employed as people without disabilities, and nearly one in 10 small businesses nationwide are veteran-owned. The inclusion of disability and LGBT-owned businesses presents more opportunities for diversity in The Billion Dollar Roundtable and will lead to more economic opportunity for people with disabilities."

To date, the Billion Dollar Roundtable reports at least $72 billion in spend diverse-owned businesses.  That number is expected to continue climbing as corporations are encouraged to count their spend with LGBT, disability, and veteran owned firms.





DOBE Spotlight Series: Betta Beasley
Prior to founding 2rbConsulting, Betta Beasley, the company's CEO, led an interesting professional life.

---


DOBE Spotlight Series: Artura Taylor
Artura credits USBLN certification and the USBLN Conference for building the type of relationships that have helped her grow as a business owner and a leader. "After attending the USBLN conference last year, I've been able to secure calls with companies I would never have been placed in front of."

---


USBLN And VIB Network Announce Partnership Agreement to Benefit Veteran Business Owners
The USBLN and the Veterans in Business (VIB) Network are proud and excited to announce a new partnership agreement that will enhance the business opportunities and professional development of veteran-disability owned businesses and service-disability veteran owned businesses.

---


DOBE Spotlight Series: iDisability™
iDisability™ is an enterprise-wide eLearning solution. It was developed in a partnership between Joyce Bender and Andrew Houghton, both USBLN Certified DOBEs, and DOBE Host Committee Members.

---


DOBE Spotlight Series: Mona Lisa Faris
Mona Lisa Faris, the publisher of DiversityComm, originally planned to be a professor of intracultural communication and public speaking when she realized she needed to make an important decision: start a teaching fellowship, or take an entrepreneurial path and begin publishing a newsletter on diversity.

---