November 10, 2017
DOBE Spotlight Series: Matt Hempel
USBLN highlights various disability-owned business enterprises (DOBEs) through the DOBE Spotlight Series. If you'd like more information about USBLN's Disability Supplier Diversity Program, please contact Cami@usbln.org. 

Agilitech Solutions LLC, a USBLN® Certified SDV-DOBE™ and VA Verified Service Disabled Veteran Owned Small Business, was formed to address the critical issues of web accessibility for the disabled community. It provides automated web accessibility solutions that work with a single line of code. Its software can correct web accessibility errors within seconds, and enhance accessibility features for the end user.
Matt Hempel, a 25-year active and reserve veteran and Navy helicopter pilot, founded the company in 2016. While this is Matt's first time focusing on helping the disability community, he's had several businesses in the past, and a long career in the software and systems integration industry. With its web accessibility solutions, Agilitech has created a niche for itself in the software marketplace. Essentially, Agilitech is able to serve members of the disability community by helping corporate entities and government agencies become compliant with Section 508, the World Wide Web Consortium and Americans with Disabilities Act (ADA) standards for web accessibility.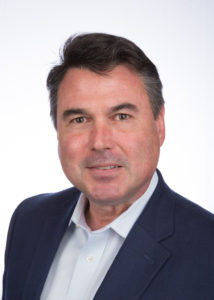 The way Agilitech's solution is delivered is most interesting. No arduous services engagements, or manual intervention is required. Almost everything is automated to enhance accessibility features, and correct web accessibility errors on a site. This process makes web accessibility compliance much easier and cost-effective for large and small entities alike, which is important when creating a culture of inclusion and diversity for employees, constituents and customers with disabilities.

As Matt says, "being a part of the disability community and being able to give back through my business is an incredibly meaningful thing at this stage in my life. I'm truly grateful for the opportunity, and look forward to doing great things for our veteran and disability communities."

Nearly 20% of the U.S. population is currently living with a disability of some kind, and Matt is committed to offering web accessibility solutions to them. As such, it made sense to align himself and his company with an organization like the USBLN, a leader in third-party certification of disability owned firms.

According to Matt, having the Disability Supplier Diversity Program certification has proven to be absolutely critical in the growth and identification of new opportunities for Agilitech. Another advantage he credits is his recent participation in the USBLN Conference in Orlando. Matt believes "new and lasting relationships, new partnerships, and new customers were the result of participating in this very special event."

The USBLN's Disability Supplier Diversity Program was designed to help certified DOBEs advance contract opportunities with corporations as well as government agencies. By having a procurement model based on diversity and inclusion, corporations and DOBEs achieve greater economic self-sufficiency, positive community impact, and strengthen the American economy. For more information about this certification program and others we provide, please contact Cami@usbln.org.





DOBE Spotlight Series: Betta Beasley
Prior to founding 2rbConsulting, Betta Beasley, the company's CEO, led an interesting professional life.

---


DOBE Spotlight Series: Artura Taylor
Artura credits USBLN certification and the USBLN Conference for building the type of relationships that have helped her grow as a business owner and a leader. "After attending the USBLN conference last year, I've been able to secure calls with companies I would never have been placed in front of."

---


USBLN And VIB Network Announce Partnership Agreement to Benefit Veteran Business Owners
The USBLN and the Veterans in Business (VIB) Network are proud and excited to announce a new partnership agreement that will enhance the business opportunities and professional development of veteran-disability owned businesses and service-disability veteran owned businesses.

---


DOBE Spotlight Series: iDisability™
iDisability™ is an enterprise-wide eLearning solution. It was developed in a partnership between Joyce Bender and Andrew Houghton, both USBLN Certified DOBEs, and DOBE Host Committee Members.

---


DOBE Spotlight Series: Mona Lisa Faris
Mona Lisa Faris, the publisher of DiversityComm, originally planned to be a professor of intracultural communication and public speaking when she realized she needed to make an important decision: start a teaching fellowship, or take an entrepreneurial path and begin publishing a newsletter on diversity.

---