July 2, 2017
Five Ways People with Disabilities Are Driving Innovation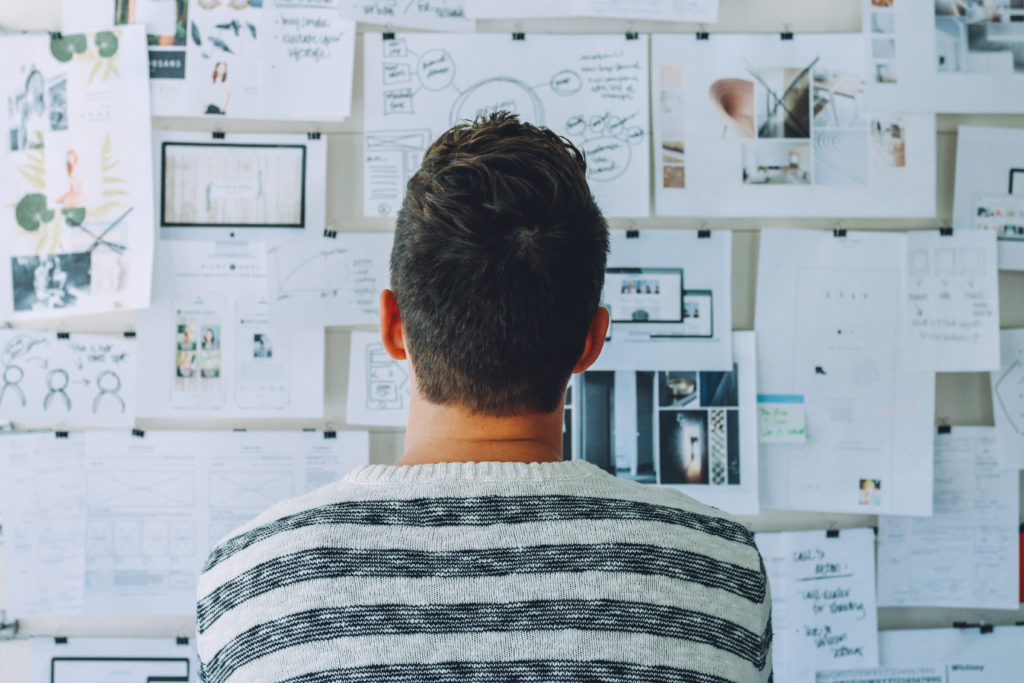 Twenty-two percent of adults in the U.S. have a disability. Accessibility matters. Inclusive design, as a general rule, ensures a product or service can be accessed, understood and used by all people, regardless of their ability or disability.
From the entertainment and fashion industry to the world of super heroes, technology is changing the landscape of disability. Advancements are pushing the boundaries, furthering the possibilities, and creating more accessible and inclusive opportunities.  Here are five awesome examples we've seen recently:
Nyle DiMarco is a model, actor, and deaf activist.  He is also the 2015 winner of The CW's America's Next Top Model, and the 22

nd

 Season winner of ABC's Dancing with the Stars. Born into a multigenerational deaf family, Nyle believes his deafness is an asset. At the Leadership Awards Dinner during the 20th Annual National Conference & Biz2Biz Expo entitled "Disability: A Catalyst for Innovation," Nyle will share his barrier-breaking story as a deaf man who has risen above stereotypes to take the world by storm.
The latest DC Comic blockbuster, Wonder Woman, is the first superhero movie with a female lead. Wonder Woman is not this summer's only notable crusader, though. Lion Forge, whose slogan is "Comics for Everyone," has created the first superhero with Down Syndrome. Superb, due to launch in July, tells the story of "two young people faced with challenges who struggle to understand one another, and what it means to be heroes."
Fifteen students at the Parsons School of Design spent a semester rethinking fashion, and designing functional and fashionable clothing for people with disabilities. The end result were pieces that prove "all people have the right to beautiful clothes that make them feel like their best selves."
People are constantly designing new ways to connect, communicate, and engage.  Collaboration between USBLN partner Apple and Starkey Hearing Technologies resulted in the Halo hearing aid.  These devices intuitively connect to iPhone

®

, iPad

®

, iPod touch

®

 and Apple Watch

®

 via Bluetooth

® 

technology.  Also, building on the idea that having "things sticking out of your ears" is now commonplace, Bose has developed the Hearphones.  Hearphones look like typical wireless earbud headphones, and help those with tinnitus and hearing loss cope with conversations in noisy places.
The A11y Project exists to make web accessibility easier for front end developers to implement. According to Dave Rupert, one of the project creators, "The goal of The A11Y Project is to create a resource that every front end developer can rely on so that together we can incrementally improve the internet."  Now, there's something we can "a11" get excited about.  For lots of very tactical instructions on accessible web development, visit www.a11yproject.com.
We encourage you to join us in Orlando at the 2017 USBLN 20th Annual National Conference & Biz2Biz Expo, entitled "Disability: A Catalyst for Innovation," and embrace your ability to contribute to breakthrough innovations within your own organization.  This three-day leadership conference is the preeminent national business-to-business event that focuses on sharing and developing proven strategies for including people with disabilities in the workplace, supply chain, and marketplace.





A Global Untapped Talent Pool: Employees with Disabilities 
CTI's report "Disabilities and Inclusion" has uncovered that employees with disabilities make up an enormous global talent pool that employers overlook far too often -- to their own detriment.

---


National Disability Employment Awareness Month 
Whether it's a vision, hearing, physical, or cognitive limitation, there are several ways a person can make the case for making sure disability doesn't stand in the way of landing a dream job.

---


USBLN Affiliate Disability Employment Awareness Month Events
It's National Disability Employment Awareness Month, and the BLNs are hosting local and regional events to celebrate, educate and assist both employers and people with disabilities. Attend an event in your area, or share with your friends and colleagues near and far.

---


Registration Now Open for the 2018 Disability Equality Index (DEI) Survey
The DEI is an aspirational and educational tool intended to help companies identify opportunities for continued improvement, as well as help build its reputation as an employer of choice.

---


USBLN and Communication Service for the Deaf form strategic alliance
USBLN and CSD are proud to announce a strategic alliance to increase the employment rate for deaf, hard of hearing and deafblind individuals.

---