May 25, 2017
Thank You & Welcome to USBLN Board
Ann Andreosatos, VP Human Resources, New Chapter Inc. (Procter & Gamble) has served 7 years on the USBLN board. She was re-elected to the Board in 2012. Ann has provided immense guidance and direction to the USBLN and has encouraged the success of the Disability Supplier Diversity Program.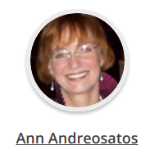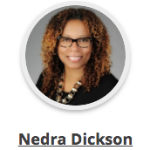 Nedra Dickson is the Global Supplier Diversity and Sustainability Lead for Accenture. Nedra has grown Accenture's Mentoring Program – Diverse Supplier Development Program (DSDP) in four geographies (US, Canada, UKI & South Africa). Nedra brings a wealth of experience for diversity and inclusion in the supply chain and the USBLN looks forward to having her on the USBLN Board.





Disability:IN reveals new research that says millennials want disability inclusion
[Download PDF version]

---


USBLN – A Leading Nonprofit for Disability Inclusion – Rebrands to Disability:IN, Publishes Survey Data on Millennial Job Priorities
Survey shows millennial employees prioritize diversity and inclusion when selecting, remaining at jobs; yet only half believe their employer is committed to hiring, retaining people with disabilities.

---


126 Major Businesses Rated "Best Places to Work for Disability Inclusion"
Fortune 1000 Corporations are recognized as a part of the 2018 Disability Equality Index (DEI) and honored as the "Best Places to Work for Disability Inclusion".

---


5 Ways to Participate in Global Accessibility Awareness Day #GAAD
On May 17th, the USBLN will be celebrating Global Accessibility Awareness Day (GAAD). GAAD was established to create awareness and generate conversations about accessibility, specifically web accessibility, for people with disabilities. 

---


USBLN Facilitates Over 8,000 New Hires with Disabilities Through Going for the Gold Program
Through the Going for the Gold (GFG) program, the USBLN is aiding 20 Fortune and Global 500 companies achieve the "gold standard" in hiring and fully including individuals with disabilities in their workforces. 

---