May 25, 2017
Thank You & Welcome to USBLN Board
Ann Andreosatos, VP Human Resources, New Chapter Inc. (Procter & Gamble) has served 7 years on the USBLN board. She was re-elected to the Board in 2012. Ann has provided immense guidance and direction to the USBLN and has encouraged the success of the Disability Supplier Diversity Program.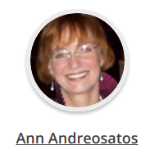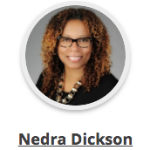 Nedra Dickson is the Global Supplier Diversity and Sustainability Lead for Accenture. Nedra has grown Accenture's Mentoring Program – Diverse Supplier Development Program (DSDP) in four geographies (US, Canada, UKI & South Africa). Nedra brings a wealth of experience for diversity and inclusion in the supply chain and the USBLN looks forward to having her on the USBLN Board.





USBLN Conference Exclusive Sessions now available for Sign-Up
The Wednesday, August 23rd Industry Sectors Roundtable at the USBLN Annual Conference is an exclusive benefit for corporate partners that support the USBLN at the Ruby level or higher.

---


Driving Innovation Through Disability Inclusion
Throughout history, disability has driven innovation, leading to a wide-range of useful inventions. For example, though text messaging was originally meant as a communication tool for deaf people, we can all agree that it has since changed the way the entire world communicates.

---


New Jersey is Fourth State to Pursue Recognition of Certified Disability-Owned Business Enterprises
USBLN Plays a Key Role in Supplier Diversity. Many New Jersey residents celebrated last month when their State Assembly voted on a bill that will provide business assistance to LGBT, veteran and residents with disabilities.

---


Exclusive Resources
Going for the Gold – Exclusive Resources Our Going for the Gold program is an exclusive program in which plans and services are customized and provided for partners to become more disabilities inclusive. In addition, the Going for Gold program connects participating corporate partners with USBLN subject matter experts and unites them around disability inclusion through leading practices […]

---


VOYA invites USBLN to ring NYSE Opening Bell
Voya generously invited the USBLN and four students from the Rising Leaders Mentoring Program to the New York Stock Exchange.

---