May 25, 2017
Thank You & Welcome to USBLN Board
Ann Andreosatos, VP Human Resources, New Chapter Inc. (Procter & Gamble) has served 7 years on the USBLN board. She was re-elected to the Board in 2012. Ann has provided immense guidance and direction to the USBLN and has encouraged the success of the Disability Supplier Diversity Program.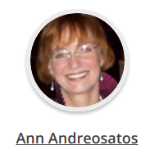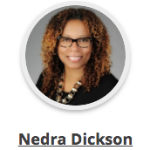 Nedra Dickson is the Global Supplier Diversity and Sustainability Lead for Accenture. Nedra has grown Accenture's Mentoring Program – Diverse Supplier Development Program (DSDP) in four geographies (US, Canada, UKI & South Africa). Nedra brings a wealth of experience for diversity and inclusion in the supply chain and the USBLN looks forward to having her on the USBLN Board.





USBLN Statement on International Day of Persons with Disabilities
Written by Jill Houghton, President and CEO of USBLN Today we celebrate the International Day of Persons with Disabilities, that was first proclaimed in 1992 by the United Nations General Assembly. While much has been accomplished, more remains to be done to make the world truly inclusive. This year, the theme is "Transformation towards sustainable […]

---


Champions of Diversity by Diversity Plus Magazine
Each year Diversity Plus Magazine celebrates "Champions of Diversity." These are the people who have driven diversity in corporate supply chains and workforces.

---


USBLN Proudly Sponsors A Breakthrough Report On Disabilities And Inclusion From The Center for Talent Innovation
As many as 30% of full-time, college-educated professionals in the U.S. have a disability. That's the finding from a first-of-its-kind study published today by the Center for Talent Innovation (CTI), and sponsored by the USBLN.

---


IBM Wins Employer of the Year for People with Disabilities
IBM is the most recent recipient of the USBLN's Employer of the Year Award for its continued dedication to inclusion in the workplace. In a letter to its employees, Chief Diversity Officer shares the news, and reiterates the company's commitment to disability inclusiveness policies, strategies and initiatives.

---


DXC Technology, EY, Ford Motor Company, JP Morgan Chase & Co., Microsoft, and SAP launch the "Autism @ Work Employer Roundtable"
These cross-industry employers have led hiring initiatives specific to individuals on the Autism Spectrum for over a year, and recognize the significant benefits to their company cultures as well as those experienced by individuals hired at these companies.

---