May 17, 2017
VOYA invites USBLN to ring NYSE Opening Bell
On May 17th, Voya Financial was recognized by the New York Stock Exchange (NYSE) at the 225th Anniversary Celebration honoring companies positively impacting society. USBLN, as a partner of Voya Financial, was invited to help ring the opening bell at the New York Stock Exchange.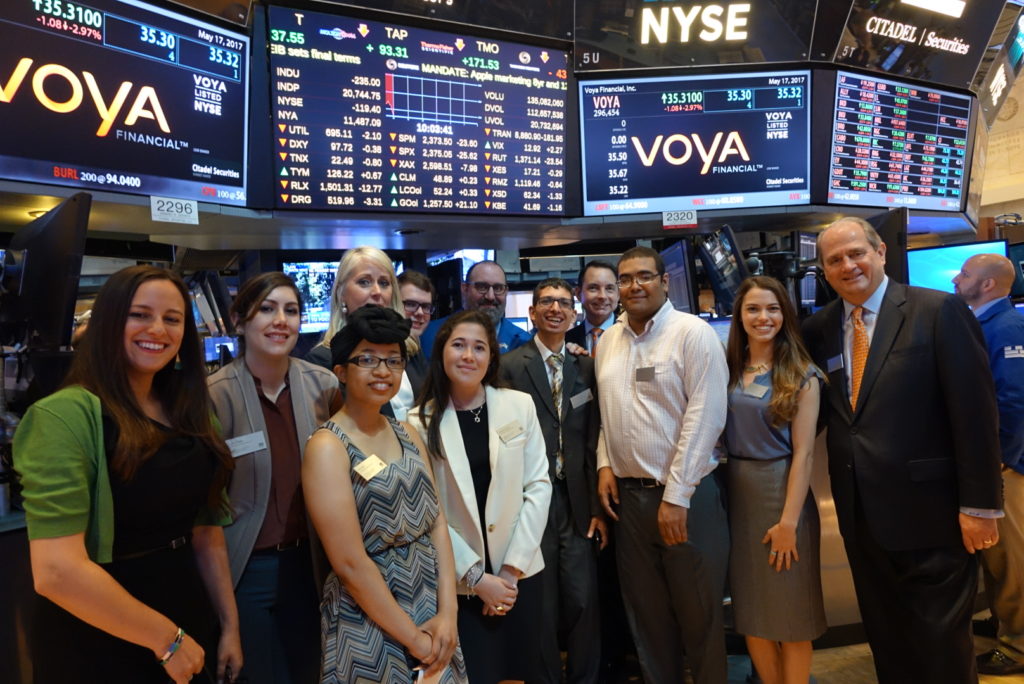 USBLN has seen first-hand how Voya is committed to diversity and inclusion. Voya had generously invited USBLN and four students from the Rising Leaders Mentoring Program to the New York Stock Exchange.

The partnership between USBLN and Voya Financial has been expanding, with Rising Leaders invited to shadow Voya CEO Rodney Martin during their National Day of Service. Click to read full press release.





Thank You & Welcome to USBLN Board
Nedra Dickson brings a wealth of experience for diversity and inclusion in the supply chain and the USBLN looks forward to having her on the USBLN Board.

---


Winner of the 2017 FSMSDC Innovation Competition
Surprise! The winner of the 2017 FSMSDC Innovation Competition is not a Tech company! Umbree Rain Gear, a certified USBLN SDV-DOBE™, is an apparel and accessories manufacturer, most known for their umbrellas, ponchos, and swimwear which are designed to change colors when wet

---


The US Business Leadership Network Elects New Board Officers
The US Business Leadership Network (USBLN) Board of Directors has elected new officers. The new leadership team includes Jenny Lay-Flurrie as Chair, Regina O. Heyward as Vice-Chair, and Janice Little as Secretary/Treasurer. Steve Pemberton, will remain a member of the executive committee as Immediate Past Chair. "I want to thank Steve for his service as chair […]

---


Partnership helps transition youth with disabilities
Partnership helps transition youth with disabilities Inaugural conference leads to career opportunities WASHINGTON, D.C. (Oct. 21, 2016) –  October is National Disability Employment Awareness Month and a great time to highlight the partnership between the USBLN's Rising Leaders Program, Greater Houston Business Leadership Network (USBLN affiliate) and the Texas Department of Assistive and Rehabilitation Services […]

---


USBLN Highlights Disability Inclusion with Leadership Awards at Annual Conference
USBLN Highlights Disability Inclusion with Leadership Awards at Annual Conference Winners include EY, AT&T, PNC and Wells Fargo The US Business Leadership Network (USBLN) presented top awards on Sept. 21 during the annual conference Leadership Awards in Orlando, Fla. Recognition was given to four companies, three individuals and an affiliate network for their outstanding commitment […]

---