June 16, 2017
New Jersey is Fourth State to Pursue Recognition of Certified Disability-Owned Business Enterprises
USBLN Plays a Key Role in Supplier Diversity
Many New Jersey residents celebrated last month when their State Assembly voted on a bill that will provide business assistance to LGBT, veteran and residents with disabilities.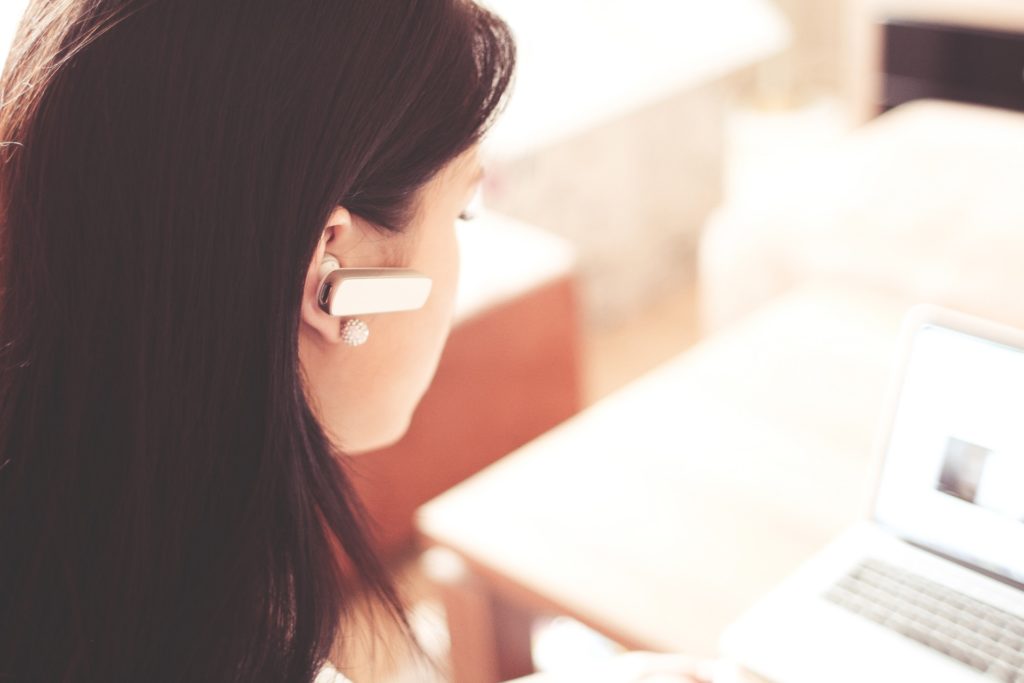 The two-part bill will be a major step in inclusion and equality for persons with disabilities, veterans, and the LGBT community. All three groups often face discrimination and bias in the workplace. In fact, the unemployment rate in the U.S. for people with disabilities is more than double the national rate.
The bills went to the Senate for further consideration and would help thousands of New Jersey residents overcome certain discriminations by providing access to business assistance programs, and establishing several vital services currently afforded to other minorities in the state. For example, for qualified disability-owned business enterprises (DOBEs), veteran owned businesses, and LGBT businesses, it will:
Establish a loan referral and packing program.
Allow counties, municipalities and school boards to establish supportive programs.
Include them in lists of professionals used for business referral purposes.
Most importantly, the legislation will accept USBLN DOBE® certification (disability-owned business enterprise certification) and other reputable third-party certifications from agencies.
When signed into law it will be felt throughout New Jersey. As local government entities start to recognize these businesses in their procurement policies, the changes will allow for more visibility and prosperity for small businesses owned by people with disabilities, veterans, and in the LGBT community. This will result in an expanded pool of suppliers, increased innovation and competitiveness in the marketplace, job creation, and greater self-employment and economic opportunities.
New Jersey is poised to become the third state to recognize the USBLN DOBE certification. In each policy advancement, USBLN has played a key role. We are also proud to stand with our allies at the National Gay and Lesbian Chamber of Commerce as we work to include disability-owned and LGBT owned businesses in states and municipalities across the country.
In Massachusetts, an executive order was established in 2015 that expanded the Massachusetts Supplier Diversity Program; created to promote diversity and inclusion for small businesses owned by people with disabilities, service disabled veterans and LGBT members. USBLN is the exclusive certifier of DOBEs and the primary certifier of service-disabled veteran disability-owned business enterprises (SDV-DOBEs) for the Commonwealth of Massachusetts.
In Pennsylvania, an executive order was also established in 2015 to expand the Bureau of Diversity, Inclusion and Small Business Opportunities to incorporate more diverse segments in state contracting opportunities, especially for businesses owned by persons with disabilities and the LGBT community. Pennsylvania has also signed a letter of agreement with USBLN, making the organization the third-party provider of certification programs for disability-owned businesses. The Commonwealth of Pennsylvania and USBLN will also partner on promoting the utilization of certified DOBEs by the state's procurement organization. More recently, The City of Philadelphia increased its effort to diversify the economic landscape of the city. Philadelphia will now accept USBLN DOBE certification, allowing a business to be added to the Office of Economic Opportunity (OEO) registry. The move will improve access to contract opportunities for disability owned businesses, and promote disability advancement.
In New York, State Senator Brad Hoylman introduced the New York State Supplier Diversity Act into the New York State Senate just last year. When adopted, this bill will serve as a resource for the establishment, growth and success of small businesses owned by members of the disability, veteran and LGBT communities.
USBLN continues to advocate for inclusion and equality for people with disabilities. Through the USBLN Disability Supplier Diversity Program (DSDP), we connect corporate partners to our certified DOBEs® and provide training, networking opportunities and access to key events.

We're excited to continue to grow and strengthen the supply-chain track at this year's USBLN Annual Conference. The supply-chain track is chaired by my friend and colleague Michael K. Robinson, Program Director for the Global Supplier Diversity team at IBM. Members of the USBLN Procurement Council will also be in attendance.

Other presenters include: KP Simmons, Small Business Liaison Officer, Boeing Company; Jason Wegmet, Executive Director, Indirect Strategic Sourcing, Cox Communications; Luis Cruz, Supplier Diversity Manager, PricewaterhouseCoopers, LLP (PWC); and Thomas Burgess, CPO Global Procurement, Northrop Grumman Corporation. These talented individuals along with other experts in supply chain diversification will be speaking about risk management, the value of the DOBE® certification, and the business impact.

Please check the Conference agenda for more information. We hope to see you at the USBLN Conference!





DOBE Spotlight Series: Betta Beasley
Prior to founding 2rbConsulting, Betta Beasley, the company's CEO, led an interesting professional life.

---


DOBE Spotlight Series: Artura Taylor
Artura credits USBLN certification and the USBLN Conference for building the type of relationships that have helped her grow as a business owner and a leader. "After attending the USBLN conference last year, I've been able to secure calls with companies I would never have been placed in front of."

---


USBLN And VIB Network Announce Partnership Agreement to Benefit Veteran Business Owners
The USBLN and the Veterans in Business (VIB) Network are proud and excited to announce a new partnership agreement that will enhance the business opportunities and professional development of veteran-disability owned businesses and service-disability veteran owned businesses.

---


DOBE Spotlight Series: iDisability™
iDisability™ is an enterprise-wide eLearning solution. It was developed in a partnership between Joyce Bender and Andrew Houghton, both USBLN Certified DOBEs, and DOBE Host Committee Members.

---


DOBE Spotlight Series: Mona Lisa Faris
Mona Lisa Faris, the publisher of DiversityComm, originally planned to be a professor of intracultural communication and public speaking when she realized she needed to make an important decision: start a teaching fellowship, or take an entrepreneurial path and begin publishing a newsletter on diversity.

---