September 18, 2017
Three new BLNs Added to the USBLN Affiliate Network since July 2017
This summer has seen landmark growth in the USBLN local Affiliate Network that spans the nation in 43 sites over 30 states! In July the USBLN added the Mid-Missouri BLN (MMBLN) which is located in the Greater Columbia, MO area spear-headed by a local business, MoreSource-Inc. in partnership with the Missouri Developmental Disabilities Council.  For more information contact:  Kat Cunningham prez@moresource-inc.com
In August the USBLN BOD approved the addition of both the Arkansas (ARBLN) and the Arizona (AZBLN) BLNs.  Arkansas is partnered with the Department of Career Education, Rehabilitation Services Division and Arizona is sponsored by Untapped Arizona.  For information about these two very active networks please reach out to:
Now that the USBLN Conference is over, connecting locally with these BLNs is a way to take to the same type of around disability inclusion education and training from Orlando and spread it across your corporate footprint. BLNs are by business and for business networks that seek to connect you to a talent pipeline, local resources and give you an opportunity to share and learn best practices.
Below is the map of all the USBLN Affiliates for your reference.  If you are seeking more information or would like a personal introduction to a BLN or a set of BLNs please contact: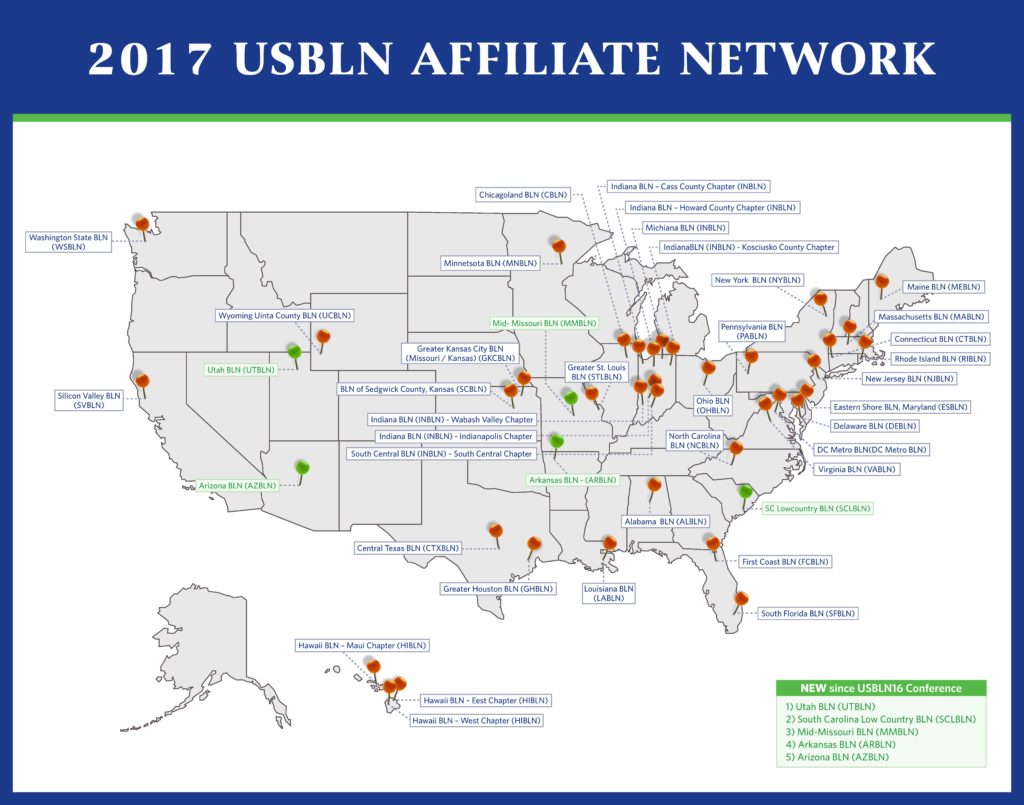 Disability:IN reveals new research that says millennials want disability inclusion
[Download PDF version]

---


USBLN – A Leading Nonprofit for Disability Inclusion – Rebrands to Disability:IN, Publishes Survey Data on Millennial Job Priorities
Survey shows millennial employees prioritize diversity and inclusion when selecting, remaining at jobs; yet only half believe their employer is committed to hiring, retaining people with disabilities.

---


126 Major Businesses Rated "Best Places to Work for Disability Inclusion"
Fortune 1000 Corporations are recognized as a part of the 2018 Disability Equality Index (DEI) and honored as the "Best Places to Work for Disability Inclusion".

---


5 Ways to Participate in Global Accessibility Awareness Day #GAAD
On May 17th, the USBLN will be celebrating Global Accessibility Awareness Day (GAAD). GAAD was established to create awareness and generate conversations about accessibility, specifically web accessibility, for people with disabilities. 

---


USBLN Facilitates Over 8,000 New Hires with Disabilities Through Going for the Gold Program
Through the Going for the Gold (GFG) program, the USBLN is aiding 20 Fortune and Global 500 companies achieve the "gold standard" in hiring and fully including individuals with disabilities in their workforces. 

---