August 18, 2017
USBLN Welcomes New Board of Director Members from Accenture, TD Bank and Voya Financial
USBLN is excited to announce three new board members for the first half of 2017. These board members have shown commitment to disability inclusion and bring key expertise in supplier diversity and marketing that will help progress USBLN forward.
Nedra Dickson, the Global Supplier Diversity and Sustainability Lead for Accenture, has joined the USBLN board. Nedra has much experience in the supplier diversity field and we look forward to her guidance and direction when it comes to the USBLN Disability Supplier Diversity Program.
John Pluhowski, Senior Vice President and  Chief Communications Officer of Corporate & Public Affairs at TD Bank has joined the USBLN board. John has been involved with USBLN through the Going for the Gold Program and has been a strong ally of the disability community for more than 20 years. We are excited to hear his thoughts and ideas on USBLN's branding, marketing and social media strategy.
Lastly, Paul Gennaro, senior vice president of Brand and Corporate Communications, and chief communications officer (CCO) for Voya Financial, has also joined the board. Paul has been an advocate of USBLN since attending last year's Annual Conference. Paul's expertise will also be valuable as USBLN advances its branding and marketing efforts.
Bios of the three new USBLN Board of Director Members can be found below.
Nedra Dickson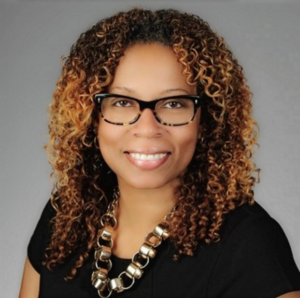 Nedra Dickson is the Global Supplier Diversity and Sustainability Lead for Accenture.
She is responsible for leading and promoting Accenture's well-established efforts to maximize procurement opportunities with diverse businesses as suppliers and subcontractors within 16 countries. Nedra has grown Accenture's Mentoring Program – Diverse Supplier Development Program (DSDP) in four geographies (US, Canada, UKI & South Africa).  Nedra is responsible for growing Accenture's Supplier Diversity spend to over 30% in the US.
She holds several board seats within the Supplier Diversity Community. Nedra has been recognized for different awards such as: was recognized as one of Atlanta, Georgia Top 25 Women in their Female Success Factor Series. Nedra was honored in WE magazine – Women Enterprise honors America's Top 100 Leaders in Corporate Supplier Diversity. Nedra was recognized at Top 25 Women in Power Impacting Diversity.
Her experiences range from Technology Support, Delivery Center Implementations, SAP Development, Operations Management, Customer Service and Sourcing and Category Management.
Nedra grew up in Arkansas and holds an MBA from University of Southern California, a BS degree from Florida State University and BA degree from California State University @ Northridge.
Paul Gennaro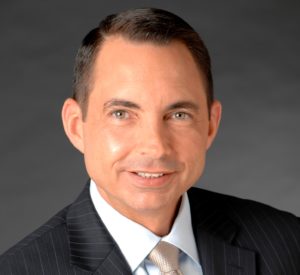 Paul J. Gennaro is senior vice president of brand and corporate communications and chief communications officer (CCO) for Voya Financial (NYSE: VOYA), which helps Americans plan, invest and protect their savings — to get ready to retire better. Serving the financial needs of approximately 13.6 million individual and institutional customers in the United States, Voya is a Fortune 500 company that had $11 billion in revenue in 2016.
In his role leading brand and corporate communications at Voya, Paul oversees all internal and external communications as well as advertising and brand campaigns. He serves as a strategic advisor to senior management, setting the overall communications and brand strategy, and further defining and protecting the company's reputation with key stakeholders. He is also a member of the Voya Operating Committee.
Paul is a recognized thought leader on ethics and corporate reputation, having been named one of the "100 Most Influential in Business Ethics" by the Ethisphere Institute; one of the "Top 100 Thought Leaders in Trustworthy Business" by Trust Across America; one of the "50 Most Powerful People in PR" by PRWeek magazine; and among those named in PRWeek's Global Power Book. He has received multiple accolades for his work in communications including the the John W. Hill Award which is the the Public Relations Society of America New York Chapter's most prestigious honor; and the International Business Award for Communications Executive of the Year.
Paul serves on the board of the Ethisphere Institute and is chairman of its Communications Advisory Board. Additionally, he is a member of the Board of Advisors for the Emory Center of Ethics.
John Pluhowski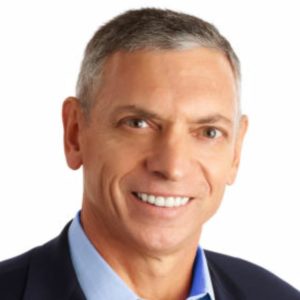 John serves as Senior Vice President and Chief Communications Officer of Corporate & Public Affairs at TD Bank, ranked among the top 10 banks in the U.S. today. John leads corporate brand, digital publishing channels, employee engagement, public relations, executive communications and reputation management. John is also a member of the global Corporate & Public Affairs leadership team.

John is a forward-thinking corporate communications leader with a history of embracing innovative communications strategies for iconic Fortune 500 brands. A passionate change agent, John is committed to leveraging data-driven, multi-touch storytelling to boost brand equity and extend audience reach across digital, social, print and broadcast channels.

Prior to joining TD, John served as Vice President, Communications at eBay Inc. and eBay Marketplaces in San Jose, California, where he led eBay's rebrand efforts and oversaw global reputation management for eBay Inc., including PayPal, StubHub and eBay Classifieds. John was instrumental in evolving eBay's narrative from an online auctioneer to a global commerce leader and pioneer in mobile shopping and payments.

He previously held senior leadership roles at American General Corporation and AIG Retirement Services, where he led advertising, brand reputation and public relations for an AIG division that ranked among Fortune's top fifteen companies, based on assets.

John earned his B.A. degree in Journalism from the University of Maryland, College Park, and his M.S degree in Instructional Communications from Ithaca College, New York.

He proudly serves on the board of the US Business Leadership Network, the leading U.S. nonprofit for promoting disability inclusion in the workplace, marketplace and supply chain.

John and his family live in Moorestown, New Jersey.





Employee Resource Group Spotlight Series: Alfredo Corona
Through ABILITY members like Alfredo Corona, a senior service level analyst for McKesson U.S. Pharmaceutical, McKesson plans to empower its members and foster awareness about its efforts in diversity and inclusion.

---


USBLN and Marriott International Hosted Innovative Session for Travelers with Disabilities
In its second edition, Marriott and USBLN hosted an innovation session for travelers with disabilities to discuss inclusive design in the hospitality industry.

---


IBM Wins Employer of the Year for People with Disabilities
IBM is the most recent recipient of the USBLN's Employer of the Year Award for its continued dedication to inclusion in the workplace. In a letter to its employees, Chief Diversity Officer shares the news, and reiterates the company's commitment to disability inclusiveness policies, strategies and initiatives.

---


DXC Technology, EY, Ford Motor Company, JP Morgan Chase & Co., Microsoft, and SAP launch the "Autism @ Work Employer Roundtable"
These cross-industry employers have led hiring initiatives specific to individuals on the Autism Spectrum for over a year, and recognize the significant benefits to their company cultures as well as those experienced by individuals hired at these companies.

---


A Global Untapped Talent Pool: Employees with Disabilities 
CTI's report "Disabilities and Inclusion" has uncovered that employees with disabilities make up an enormous global talent pool that employers overlook far too often -- to their own detriment.

---