October 3, 2016
"It is our abilities that count and not our disability"
Guest blog: Nirath Sanjana Seri, currently pursuing a master's degree in engineering management from the University of Texas, Arlington. Nirath will begin her career as a Data Analyst at Booz Allen Hamilton upon her graduation in December.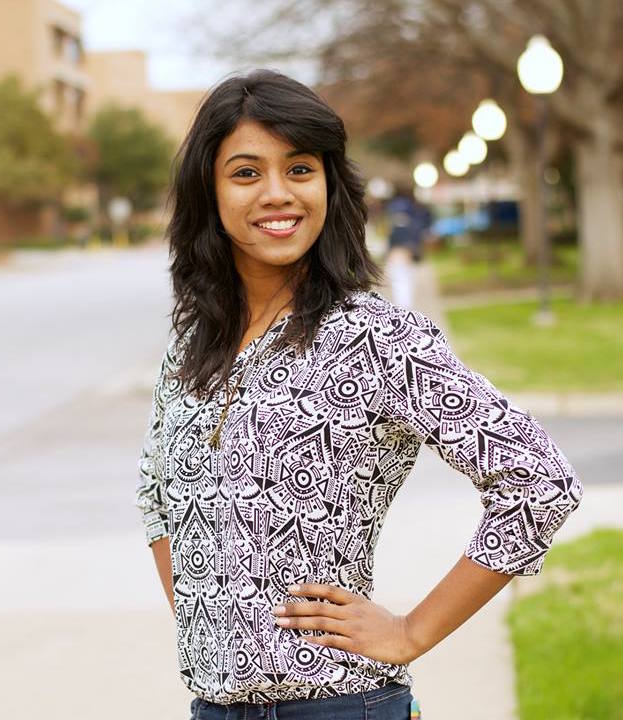 It was my first Rising Leadership and USBLN Conference. Flying to Orlando, FL staying in a hotel at JW Marriott for the first time ever was amazing. The USBLN conference was the best conference I have ever attended in my entire life. I was so excited to meet new people, especially the rising leaders of 2016. It was a bit difficult at the first to be with people I didn't know. I didn't know how I should behave just to fit in. But eventually, everything went smoothly. I met wonderful people, which is exciting to discover how wonderfully diverse relationships can be. The rising leaders from all over different places with their different sense of uniqueness have made this conference special to me. The conference proved to me that it is our abilities that count and not our disability.

It opened my mind to new thoughts and ideas. It exposed me to other students from different places and expanded my world. It challenged my ability to achieve goals. The conference was filled with immense happiness, times of mighty experience and an everlasting sense of positive thinking. Frankly speaking the USBLN Conference had its charm.

Apart from this I found so many people who are so good to me and people who are better than me. This place felt like my second home, like a family where we get amazing support from everyone in whatever we do. The six days I spent there were the best in my life. I will cherish each and every moment spent here. I made the best of friends and thoroughly enjoyed the USBLN conference. I don't think I will get this experience anywhere else.

Lastly I would like to thank the people who made this happen, who gave me a chance to be a part of the rising leaders, who always stood by me. Their support has been invaluable and I am overwhelmed.





Lessons learned from the Rising Leadership Academy
Guest blog: Joe Brown, recent Kenan-Flagler Business School, University of North Carolina graduate and active job seeker The central focus of the USBLN Conference in Orlando, Florida spanning the days of Sept. 19-22 was disability inclusiveness in the workplace. It was truly an amazing experience. First, I want to talk about the breakout sessions. Although they were […]

---


"I was in a room with 900+ people who all were interested in increasing their inclusion and diversity"
With a few days post-conference, to digest and process the events of the past five days. It really hit me what an amazing experience attending the USBLN's 19th Annual Conference was. The Rising Leader Academy was an incredible experience!

---


"Companies want to hire people with disabilities"
Guest blog: Robin Jenks Vanderlip, BA, MCBIET, MG, Rising Leadership Academy participant and George Washington University Fellow, Rehabilitation Counseling and Brain Injury Education

---


"I can unequivocally say that it has changed my life. I feel liberated."
The first time I got information on the USBLN Rising Leaders mentoring program I was on the verge of breaking down emotionally. I felt like there was nothing out there for me despite how hard I have worked to get to where I am. I will tell a little bit of my story in the hope that it motivates or inspires anyone that reads it.

---


USBLN Highlights Disability Inclusion with Leadership Awards at Annual Conference
USBLN Highlights Disability Inclusion with Leadership Awards at Annual Conference Winners include EY, AT&T, PNC and Wells Fargo The US Business Leadership Network (USBLN) presented top awards on Sept. 21 during the annual conference Leadership Awards in Orlando, Fla. Recognition was given to four companies, three individuals and an affiliate network for their outstanding commitment […]

---