September 19, 2016
Welcome to #USBLN16
Guest blog: Apoorva Gandhi, Vice President, Multicultural Affairs, Marriott International and USBLN 2016 Conference Chair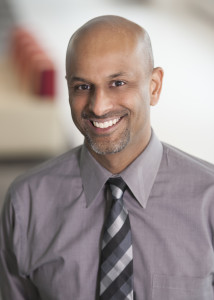 Welcome to the 2016 USBLN 19th Annual National Conference & Biz2Biz Expo!!! We are so happy that you are coming from near and far to the beautiful JW Marriott Grande Lakes in Orlando, Fla. I am very proud to be the conference chair this year and I promise you we are going to have some great sessions for you to learn, get inspired and have fun!

And yes, we are SOLD OUT….and you are on the A-List! We all share a passion for disability inclusion. That's for sure or you wouldn't be here. It may be a desire to ensure all feel included and engaged as part of your workforce. Perhaps you work for a great company and want to know how to develop yourself and accelerate your growth and opportunities. Or perhaps you want to bring the great innovations created by disability-owned businesses into your company. We all know the spending power of people with disabilities but perhaps you want to understand it in depth and meet NextGen millennials with disabilities and learn how to design inclusively so your products can be enjoyed by all!

Well whatever the reason is…you have come to the right place. All of our sessions are full of industry leaders that get it and they get you!  We are here to ensure that you leave with actionable items that you can start implementing when you get to your office the next day. I decided to step up and accept the conference chair role because there is so much value to what we bring to the table. It's time to spread the word, share ideas and move with swagger……and I needed to be a part of it.

What does moving with swagger mean to me? It means knowing the power of our spend, the innovative ideas we inherently create daily, the value of our workplace loyalty and growth. And this year…. the need for candidates to EARN our vote. We have something powerful within us and we need to act like it.

My friends, this year I ask you to redefine your future and by doing that we are going to redefine our world.

Please come find me and say hello and I can't wait to meet you all. Thank you!

Best,

Apoorva Gandhi





"It is our abilities that count and not our disability"
The USBLN conference was the best conference I have ever attended in my entire life. I was so excited to meet new people, especially the rising leaders of 2016.

---


Lessons learned from the Rising Leadership Academy
Guest blog: Joe Brown, recent Kenan-Flagler Business School, University of North Carolina graduate and active job seeker The central focus of the USBLN Conference in Orlando, Florida spanning the days of Sept. 19-22 was disability inclusiveness in the workplace. It was truly an amazing experience. First, I want to talk about the breakout sessions. Although they were […]

---


"I was in a room with 900+ people who all were interested in increasing their inclusion and diversity"
With a few days post-conference, to digest and process the events of the past five days. It really hit me what an amazing experience attending the USBLN's 19th Annual Conference was. The Rising Leader Academy was an incredible experience!

---


"Companies want to hire people with disabilities"
Guest blog: Robin Jenks Vanderlip, BA, MCBIET, MG, Rising Leadership Academy participant and George Washington University Fellow, Rehabilitation Counseling and Brain Injury Education

---


"I can unequivocally say that it has changed my life. I feel liberated."
The first time I got information on the USBLN Rising Leaders mentoring program I was on the verge of breaking down emotionally. I felt like there was nothing out there for me despite how hard I have worked to get to where I am. I will tell a little bit of my story in the hope that it motivates or inspires anyone that reads it.

---